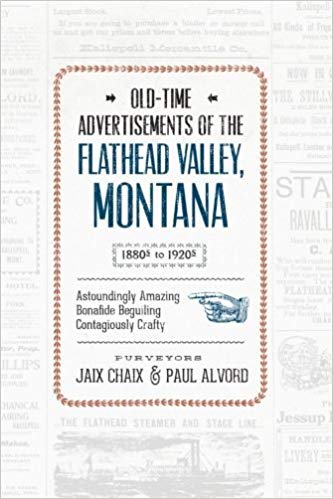 Old Time Advertisements of the Flathead Valley, Montana - Purveyors Jaix Chaix & Paul Alvord
Regular price $15.00 Sale
Intense Interest Aroused!

A Curio of Printed Persuasion...

A curated collection of actual advertisements from the 1880s to the 1920s, published in long-forgotten newspapers such as The Flathead Herald-Journal, The Kalispell Graphic, The Flathead County News, and The Kalispell Bee. Get a taste of the "rhyme and rhetoric" and "gags and gimmicks" of newspaper ads of a bygone era.